The Fellowes LX Series shredder assortment includes both micro-cut and cross-cut machines to ensure your documents and files are destroyed. So for the utmost security, rely on the world's toughest shredder, the first time, every time. LX Series Shredders are designed and built with the quality, durability, and shredding capacity you'd expect from Fellowes – the makers of The World's Toughest Shredders
ZERO JAMMING – The 100% Jam Proof™ system automatically detects and power through tough jobs.
EFFICIENCY METER – Indicates the potential for increased sheet capacity in real-time, maximizing productivity.
RUN TIME INDICATOR – Warns you when the shredder has nearly reached its maximum run time, and again when the shredder needs to cool down.
BIN FULL INDICATOR – Notifies you when the bin is 80% full, and again when it needs to be emptied in order to continue shredding
LX Series for the Office
Our most advanced shredders ever featuring the IntelliBar™ with the latest in jam proof technology, safety, and patented responsive technology.
Intellibar™ with Patented Responsive Technology
100% Jam Proof Technology
Next generation SafeSense™ Technology
SilentShred™
Extended Run Times
LX Series for the Home
The perfect shredder for home office use with advanced safety features, and the LX Series signature design.
Advanced safety features
Quiet Operation
LX SERIES OFFICE SHREDDER FEATURES: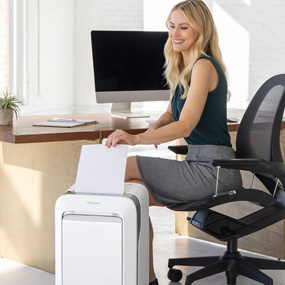 100% Jam Proof™
Automatically detects and powers through tough jobs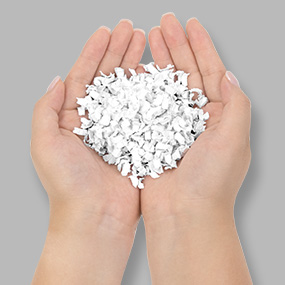 Maximum Security
Micro-Cut particles are 3X smaller than cross-cut particles for the ultimate in information protection*.

Maximum Productivity
Counts the sheets for you with
real-time feedback to indicate the potential for increased sheet capacity for maximum efficiency.
See below to determine the security level that is right for your needs.
1250+ Particles Per 8.5" x 11" Sheet SECURITY LEVEL –
Superior Security
USAGE –
Highly Confidential Documents
AVERAGE SHRED SIZE –
5 ⁄ 32" x 1/2"
377+ Particles Per 8.5" x 11" Sheet SECURITY LEVEL –
Enhanced Security
USAGE –
Confidential Documents
AVERAGE SHRED SIZE –
5/32″ x 1 1/2″